It's not my job to give you a voice or a story. You already have one.
I'm here to amplify your message and to ensure that your audience feels
driven to make a change, no matter how small that change may be.
Take this chance to discover, build, and share your story with confidence!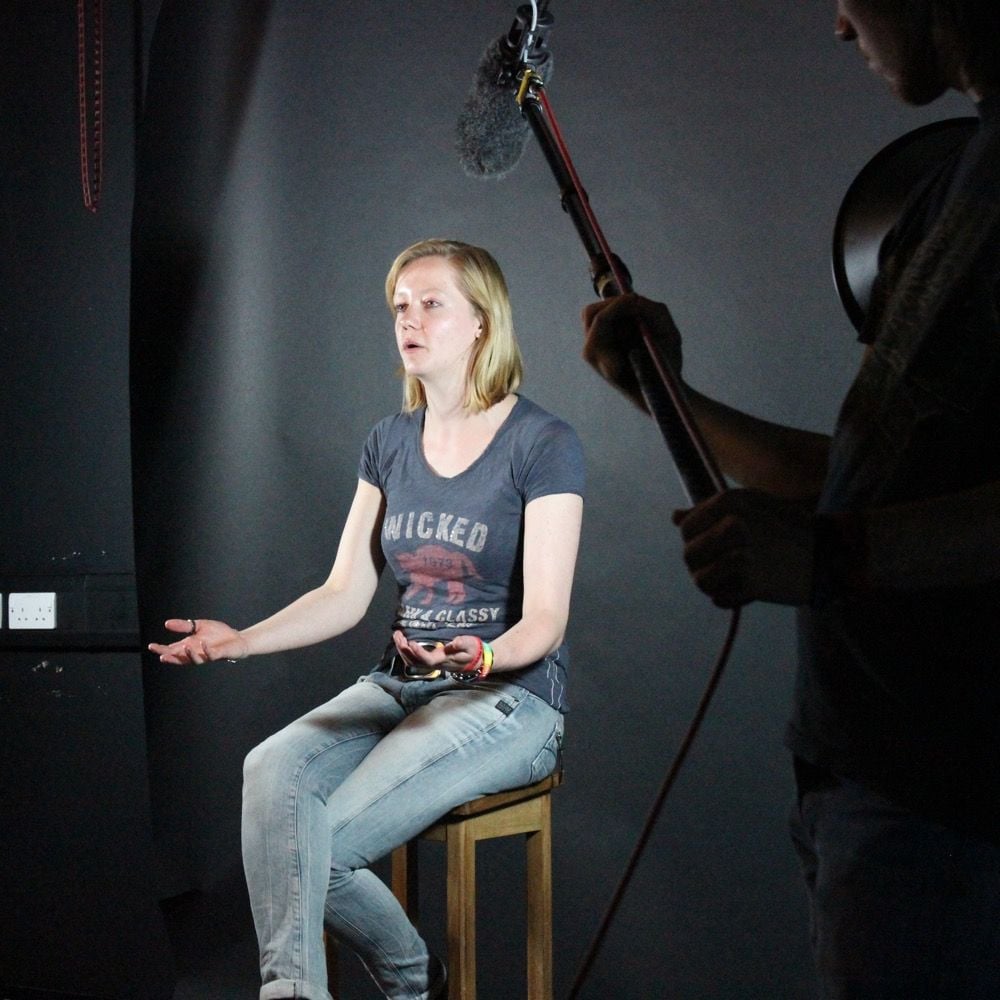 "I feel your storyboard process and guidance within the shoot was excellent [and I appreciated] your openness to my input."
- Sal Jefferies, Mindset, Mood & Movement coach
"You have brilliantly solved the problem of different speakers, accents, and recording qualities with the subtitles and it works very well. It gives the feeling of a vibrant, animated, sharing start to a new way of doing peace."
- Dr Scilla Elworthy, The Business Plan For Peace
"Thank you for all the care you have taken and the effort you put into this. You went above and beyond again, Roxy, and it really shows. Ontzettend bedankt!"
- Teresa Cash, Worthing Samaritans trustee
"You are INCREDIBLE. I LOVE it all, you did SUCH a great job. Thank you for honoring my story so beautifully."
- Stephanie Pollak, founder of Woman United
STORY DISCOVERY

It all starts with a creative workshop to gain a deeper understanding of the type, purpose, and audience of your story.

This research will ensure the final film is relevant, compelling, and inspiring.

​
STORY BUILDING

Next, we develop the main characters of your story - their goals, motivation, and uniqueness -
and settle on a clear and concise plot structure.

​This thorough process ensures our intentions are aligned before the camera comes out and
allows us to work effectively and efficiently.

​
STORY SHARING

Before wrapping up the edit, you will get a chance to review your film and request changes
to ensure you feel excited about sharing your story with the rest of the world!
"I am no longer accepting the things I cannot change. I am changing the things I cannot accept."
COVID-secure photo and film productions continue to take place across the UK. To understand personal responsibility and risk assessment, Roxy has successfully completed the Coronavirus Basic Awareness On Production Training by ScreenSkills in 2020 and 2021. Ahead of your first shooting day, she will talk you through the full protocol and answer any questions you may have.